My name is Daniel Kuchenski. My career has spanned from Ops to Engineering (including internal IT and customer facing infrastructure teams), but you'll probably find me these days talking about the benefits of automation, identity centric security or infrastructure-as-code.
I find blogging a great way to remember and understand a subject, so I created thenetworkstack.com to serve two purposes:
Function as my personal "notebook", with information I want to reference later
Provide solutions to problems I've faced, so you aren't faced with this terrible problem: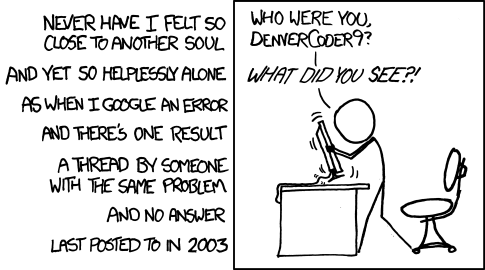 This blog originally focused on networking, so the majority of content still revolves around switches, routers, wifi, firewalls, and voip. But when I have time, I hope to post new content on the problems I'm solving now. Hope you enjoy!
Daniel Kuchenski
https://www.linkedin.com/in/danielkuchenski/